Whether you're planning a live concert or a virtual event, audio-visual (A/V) services can play a crucial role in delivering an immersive and impactful experience. With so many elements to consider, it can be overwhelming to know where to start. That's why we've compiled this comprehensive checklist to help you plan the ultimate A/V event.
From concert rental services and sound equipment rental to audio visual rental, video equipment rental, and lighting equipment rental, this guide covers everything you need to know to make your event a success.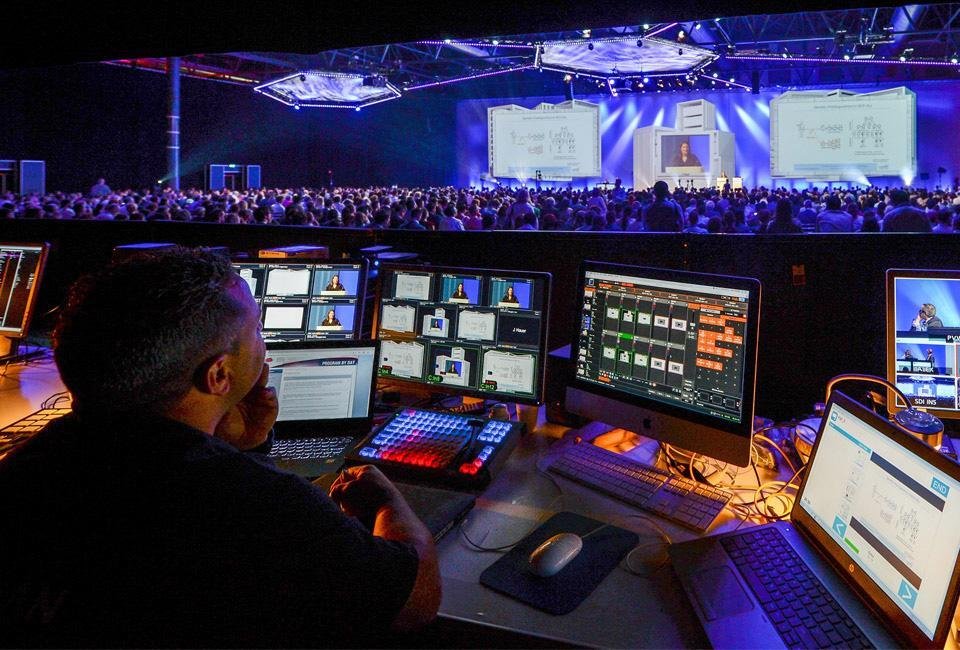 Can audio visual services expand my audience?
Yes, audio-visual (A/V) services can play a key role in expanding your audience by delivering a professional and engaging experience. Here's how:
High-quality audio and video: High-quality audio rental and video equipment rental can create an immersive and impactful experience that appeals to a wider range of people and keeps them engaged.
Improved accessibility: A/V services can improve accessibility for virtual and remote attendees, helping you reach a wider audience and engage with people who might not otherwise be able to attend in-person.
Professionalism and credibility: Professional-grade A/V equipment and live streaming services can enhance your brand's credibility and professionalism, helping to attract more attendees and build your reputation.
Increased engagement: Interactive elements such as live polls, Q&A sessions, and networking opportunities can help keep attendees engaged and connected, and increase the overall impact of your event.
By leveraging audio-visual services to deliver a professional and engaging experience, you can expand your audience and reach new and diverse communities.
Advantages of Renting Audio-Visual Equipment
Renting audio-visual equipment has several advantages over purchasing your own gear. Firstly, it's more cost-effective, especially for one-off or infrequent events. You can access the latest and most advanced technology without the need for large upfront investments or ongoing maintenance costs.
Additionally, renting audio and video equipment allows you to avoid the hassle of transportation and setup, as the vendor typically takes care of this for you. This can be especially useful if you're planning a large or complex event with multiple venues or locations.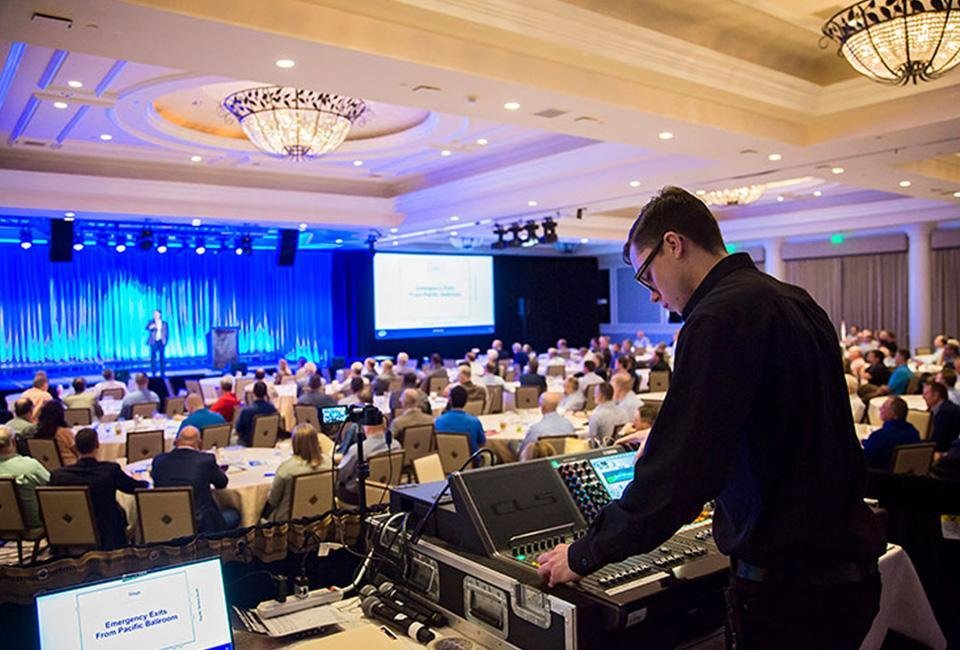 Is it difficult to set up a sound system for a live event?
The difficulty of setting up a sound system for a live event depends on several factors, including the size of the venue, the type of event, and the level of technical expertise of the setup team.
For small events, such as a live concert in a small venue, setting up a basic sound system can be relatively straightforward. However, for larger events, such as a conference or trade show, the setup process can be more complex and require a higher level of technical expertise.
One of the best ways to ensure that your sound system setup runs smoothly is to work with a professional audio-visual (A/V) service provider that specializes in concert rental and sound equipment rental. They will have the experience and technical knowledge to properly design and install a sound system that meets your specific needs and delivers high-quality audio.
Another option is to rent audio equipment, which can simplify the setup process and reduce the risk of technical issues. With a wide range of audio rental equipment available, you can choose the right equipment to suit your event and budget, and have it delivered and set up by a team of experts.
In conclusion, while setting up a sound system for a live event can be challenging, it doesn't have to be. By working with an A/V service provider, or renting audio equipment, you can ensure a smooth and successful event.
---
By following this ultimate A/V event planning checklist, you'll be well on your way to delivering a professional, engaging, and memorable experience for your audience.