---
Discover the vibrant soul of Chattanooga, Tennessee, as we guide you through an enriching journey filled with captivating experiences. Our curated list goes beyond the ordinary, offering a glimpse into the heart of this charming city.
---
Unveiling Nature's Wonders
Ruby Falls: A Subterranean Marvel
Embark on an underground adventure at Ruby Falls, where nature's artistry takes center stage. Cascading 145 feet below ground, this majestic waterfall captivates with its ethereal beauty. Witness the interplay of light and limestone formations, creating a mesmerizing spectacle.
Lookout Mountain: A Panoramic Oasis
Ascend to new heights at Lookout Mountain and be rewarded with breathtaking vistas. From the iconic Rock City Gardens to the panoramic views at Point Park, every step unveils a tableau of natural wonders.
Cultural Odyssey
Tennessee Aquarium: Immerse in Aquatic Wonders
Dive into the mesmerizing depths of the Tennessee Aquarium, where aquatic marvels come to life. From playful penguins to elusive seahorses, every exhibit promises a journey through the diverse ecosystems of the world's oceans.
Bluff View Art District: Where Creativity Flourishes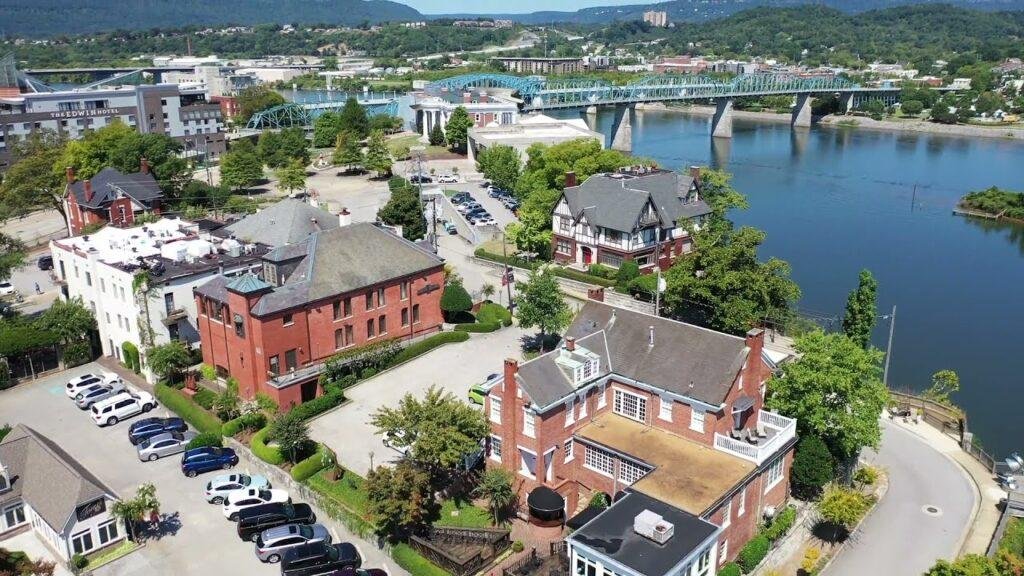 Indulge your senses in the artistic haven of Bluff View Art District. Stroll through cobblestone streets lined with galleries, sculptures, and charming cafes. Each corner tells a tale of creativity, making it a haven for art enthusiasts.
Gastronomic Delights
Main Street Meander: Culinary Ecstasy
Embark on a gastronomic adventure along Main Street, where a myriad of flavors awaits. From local diners serving southern classics to eclectic eateries pushing culinary boundaries, your taste buds are in for a treat.
Chattanooga Whiskey: Sip and Savor
Experience the rich heritage of Chattanooga through its distinctive whiskey. A visit to Chattanooga Whiskey not only offers a tasting journey but also provides insights into the craftsmanship behind each sip.
Conclusion
Chattanooga, TN, stands as a testament to the harmonious blend of nature, culture, and gastronomy. Uncover the city's hidden gems, embrace the cultural tapestry, and savor the flavors that make Chattanooga a destination worth exploring. Embark on this journey with us, and let the magic of Chattanooga leave an indelible mark on your travel memories.