---
Welcome to Chattanooga, Tennessee – where history and modern vibes collide! Ready for a cool adventure? We're about to spill the beans on seven awesome cultural and historical spots that make this Tennessee city pop. Forget the usual, because Chattanooga's got some hidden gems that tell its story in a whole new way. Let's hit the road and discover 7 remarkable experiences in Chattanooga, Tennessee!
---
Chattanooga Choo Choo: A Historic Marvel
Situated at 1400 Market St, Chattanooga, TN 37402, the Chattanooga Choo Choo is more than just a hotel; it's a piece of living history. This iconic landmark, proudly listed on the National Register of Historic Places, has undergone a fascinating evolution. Originating as a hotel, it transformed into a train station in the early 1900s before reverting to its hotel status in the 70s.
Time Travel Through Old Train Cars
For families seeking a unique experience, the Chattanooga Choo Choo offers a journey through time. Explore meticulously preserved old train cars for free, immersing yourself in the rich tapestry of transportation history. Don't miss the lobby, a captivating space that echoes with the stories of a bygone era.
Chattanooga National Cemetery: Where History Rests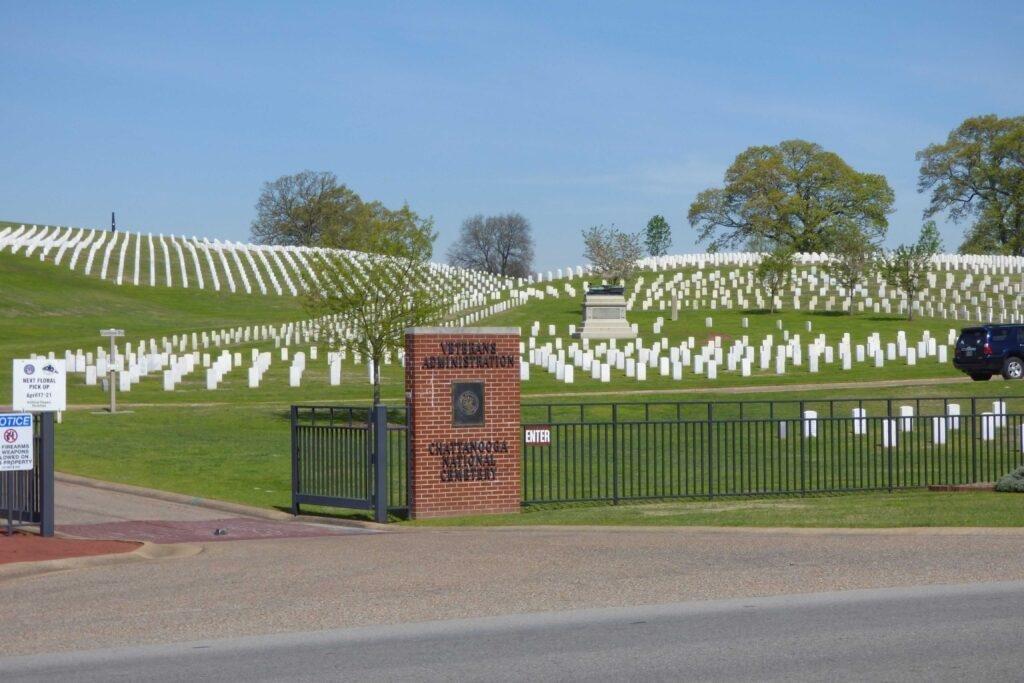 Nestled at 1200 Bailey Ave, Chattanooga, TN 37404, the Chattanooga National Cemetery stands as a solemn testament to the nation's history. Established in 1863, this sprawling 120-acre cemetery holds the distinction of being the largest national cemetery in Tennessee. What sets it apart is its unique position, offering views of three pivotal Civil War Battle sites: Missionary Ridge, Chattanooga, and Lookout Mountain.
Chickamauga & Chattanooga National Military Park: A Historic Odyssey
Civil War enthusiasts and nature lovers converge at 110 Point Park Rd, Lookout Mountain, TN 37350, to explore the Chickamauga & Chattanooga National Military Park. As the largest and oldest Civil War park in the U.S., it not only preserves the legacy of significant historical events but also offers stunning hikes and panoramic views for those less inclined towards history.
Tennessee Aquarium: A Watery Wonderland
Dive into the aquatic wonders at 1 Broad St, Chattanooga, TN 37402, home to the renowned Tennessee Aquarium. Before Georgia's colossal aquarium took the spotlight, this gem captured the hearts of visitors. It remains one of the world's largest freshwater aquariums, boasting a seamless flow that makes exploration a delight.
Creative Discovery Museum: Where Play Meets Learning
Located at 321 Chestnut St, Chattanooga, TN 37402, the Creative Discovery Museum beckons families and the young at heart. This interactive haven spans art, science, and music, providing an engaging space for elementary school-aged kids to learn through play.
Bluff View Art District: A Stroll Through Artistry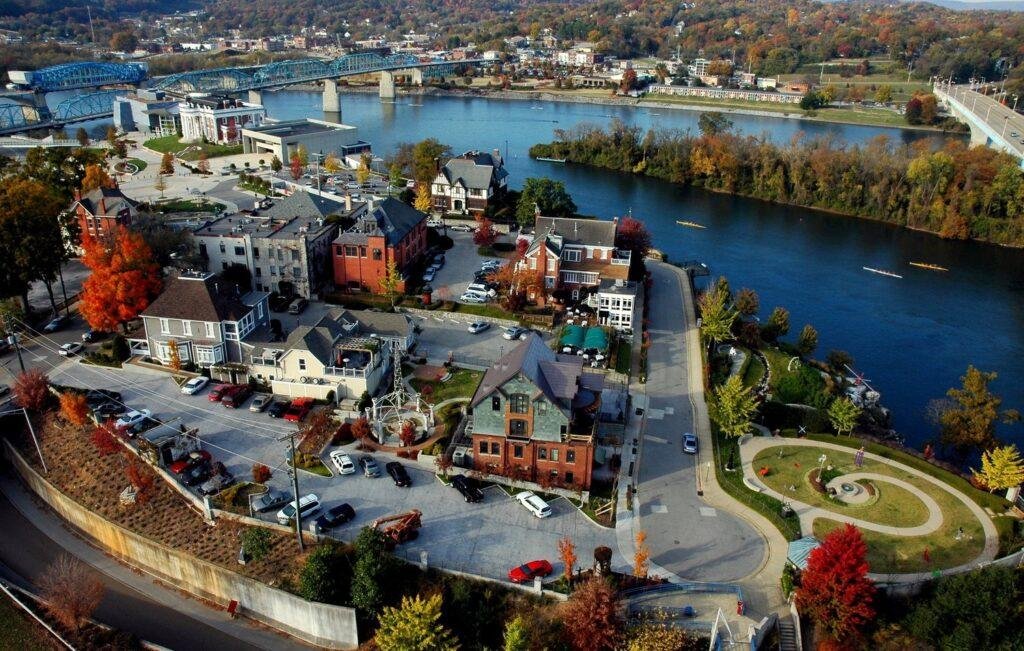 Immerse yourself in the artistic charm of 411 E 2nd St, Chattanooga, TN 37403, the Bluff View Art District. Begin your journey at the Hunter Museum of American Art, the focal point of this compact yet culturally rich 1.5-block area. Marvel at diverse artworks, from paintings to sculptures, and explore special exhibitions and educational workshops.
Walnut Street Bridge: A Pedestrian Panorama
1 Walnut St, Chattanooga, TN 37403, hosts the Walnut Street Bridge, a structural marvel turned pedestrian paradise. Closed to cars in the late '70s, it now stands as the world's longest pedestrian bridge. Capture the city's allure by strolling across, especially enchanting in the evening.
Conclusion
In summary, Chattanooga beckons with a tapestry of history, art, and natural wonders. Whether you're tracing Civil War battlegrounds, marveling at aquatic life, or indulging in artistic escapades, Chattanooga unfolds as a treasure trove of experiences waiting to be discovered. Plan your visit, and let the enchantment of this city captivate your senses.