Planning a wedding is an exciting time, but it can also be quite stressful. From selecting a venue to choosing a menu, there are so many details to consider. One important aspect that can often be overlooked is the sound equipment for the event. A wedding is a celebration of love, and what better way to enhance the atmosphere than with the perfect melodies? In this blog post, we will explore the benefits of wedding sound equipment rental and how it can make your special day even more memorable.
Why Wedding Sound Equipment Rental Makes Sense
When it comes to sound equipment for a wedding, investing in a high-quality system can be costly. Not to mention, you may not have a need for such equipment after the big day is over. This is where wedding sound equipment rental comes in handy. By renting, you can ensure that you have access to top-notch sound equipment without breaking the bank. Plus, you won't have to worry about storing or maintaining the equipment once the wedding is over.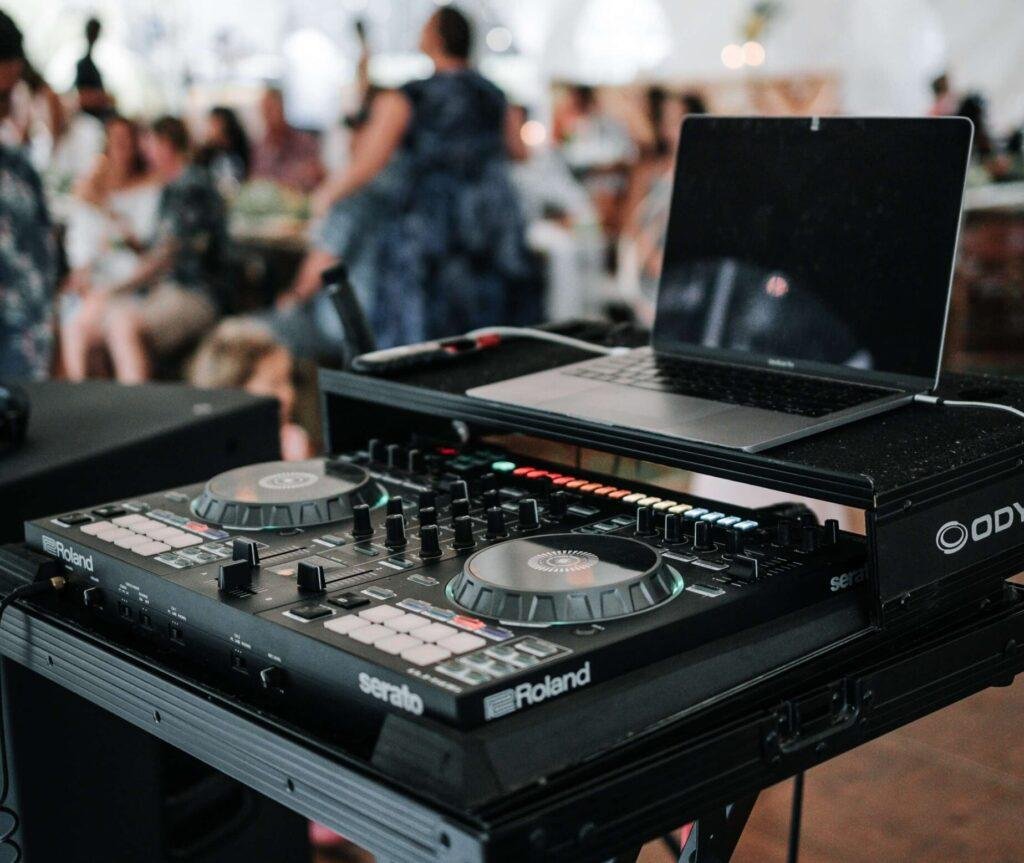 The Advantages of Professional Sound Equipment
Having professional sound equipment at your wedding can make a significant difference in the overall experience for you and your guests. Here are a few advantages of opting for professional sound equipment rental:
Superior Sound Quality: Professional sound equipment is designed to deliver clear and crisp audio, allowing your guests to fully immerse themselves in the music and speeches. Whether it's the romantic melodies during the ceremony or the lively beats on the dance floor, professional sound equipment ensures that every note is heard.
Larger Coverage: Depending on the size of your wedding venue, you may need sound equipment that can cover a wide area. Professional-grade speakers and microphones are capable of reaching larger audiences without compromising on sound quality.
More Control: Professional sound equipment offers greater control over the audio output, allowing you to adjust the volume levels to suit the ambiance of each moment. Whether you want background music during the reception or a booming sound for an epic first dance, having control over the sound will ensure that your wedding music is just right.
Reliable Support: Renting wedding sound equipment often comes with the benefit of technical support. This means that you can have peace of mind knowing that professionals will be there to set up, test, and troubleshoot any issues that may arise during the wedding.
Creating the Perfect Soundtrack
A wedding is a celebration of love, and the right music can help set the tone for the entire event. Whether you prefer classical melodies, modern love songs, or a mix of both, having the right sound equipment is essential to make sure the songs are heard in all their glory. Here are a few tips for creating the perfect soundtrack for your wedding:
Consider Your Venue: The size and layout of your venue will play a significant role in determining the type and amount of sound equipment you will need. If you're having an outdoor wedding, you may require additional speakers to cover a larger area. On the other hand, if you're having a small and intimate indoor wedding, you may need fewer speakers.
Hire a Professional DJ or Band: A professional DJ or live band can bring the energy and expertise needed to keep the party going. Discuss your music preferences and wedding theme with them to create a playlist tailored to your taste.
Choose the Right Equipment: Work with a reputable wedding sound equipment rental company to ensure that you have the right equipment for your specific needs. They can guide you in selecting speakers, microphones, and other audio gear that will suit your venue and create the desired ambience.
Conclusion
Wedding sound equipment rental is a practical and cost-effective solution to ensure that your special day is filled with melodies of love. The advantages of professional sound equipment, such as superior sound quality and reliable support, guarantee a memorable experience for you and your guests. Remember to consider your venue, hire a professional DJ or band, and choose the right equipment to create the perfect soundtrack for your wedding. Harmonic Production, our company, specializes in wedding sound equipment rental, and we are dedicated to making your day a melodic celebration of love.
Check Out Some of Our Other Epic Articles: