In recent years, the live streaming industry has been on the rise, and it's showing no signs of slowing down. Live streaming provides a new way for content creators to connect with their audience, and for businesses to reach their customers. As a result, it's becoming increasingly important to have the right equipment to ensure that your live streams are of good quality.
In this article, we will be diving into the essential live streaming equipment that you'll need to gear up right. We'll cover everything from cameras to microphones, and everything in between.
---
Camera
Your camera is the most important piece of equipment when it comes to live streaming. It's what your audience will be seeing, so it's important to have a good quality camera. Here are a few options to consider:
Smartphone: Today's smartphones are equipped with high-quality cameras that can provide great images for live streaming. Some popular models for live streaming include the iPhone X, Google Pixel 3, and Samsung Galaxy S10.
Webcam: A good webcam is an affordable option for live streaming and is best for people just starting. Logitech C922x is one of the best webcam options.
DSLR: DSLRs can make it easier to achieve a professional-looking video, with many offering the ability to shoot in high definition. Canon EOS 70D or Nikon D3500 are great options.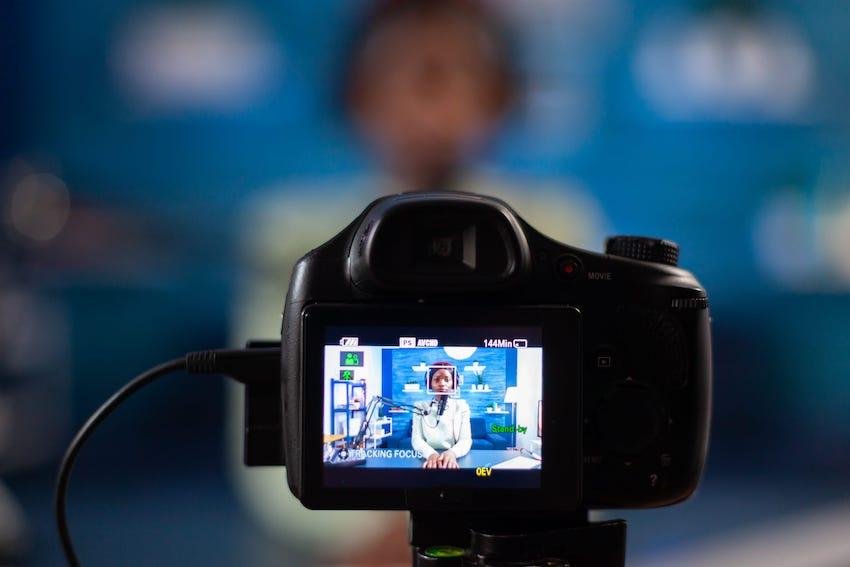 Microphone
Audio quality is just as important as video quality during a live stream. It's important to make sure your audience can hear you loud and clear. Here are some microphone options:
USB Microphone: for a budget-friendly option, a USB microphone is a great choice. They can be plugged directly into your computer or streaming device. The Samson Meteor Mic or the Blue Yeti are both popular options.
Clip-on Microphone: Lapel microphones are small, discreet, and clip on to your clothing while offering high-quality sound. Rode Smartlav+ is the best option.
Headset Microphone: If you want to go hands-free and need a noise-canceling option, a headset microphone like the Sennheiser GSP 300 is perfect.
Lighting
If your live stream doesn't have good lighting, your audience may have trouble seeing you or distinguishing your facial expressions. Here are some popular lighting options:
Ring Light: A popular option that provides excellent coverage without casting harsh shadows is a ring light. Neewer Ring Light Kit is one of the best options available in the market.
Umbrella Light: An umbrella light diffuses the light and supplies an even light to your background and gives a professional touch. LimoStudio Umbrella Light Kit is a great option.
Softbox Light: If you don't want reflections or need to light up a bigger area, a softbox light is the perfect option. The Fovitec Softbox Lighting Kit is recommended.
Switcher
When you need to display multiple camera angles during a live stream. A switcher helps you switch between the different angles smoothly. Here are some options:
Blackmagic Design ATEM Mini Pro: It's pocket-sized and offers multiple switching options along with advanced features.
Roland V-1HD: Compact and ideal for multi-camera shoots. It's easy to use and offers HDMI inputs, allowing it to handle the most common video resolutions.
Roland VR-1HD: Best for creating live content with sound and visual effects. It's compatible with computers and mobile devices.
Conclusion
Live streaming has become an essential marketing tool for businesses, and we, at Harmonic Production, can help you to get started. With the right equipment, any individual or business can showcase their brand to a wider audience through live streaming. So, gear up right and produce high-quality live streams that are sure to engage and entertain your viewers.